Holly, here. I'm the guest writer today as Mom has been feeling a bit under the weather for the past couple of weeks. She had a shot in her hip and has been pretty much in pain ever since. It's okay, though, because I stay with her all the time to make her feel better.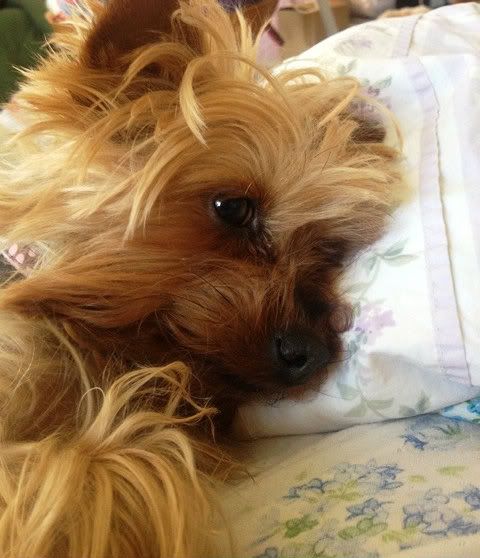 Here I am doing my hard work of sleeping on the pillow. I love sleeping on the pillow but notice that I keep my eyes on Mom to make sure she's okay.
I'm alert to her every movement and always make sure she's doing okay. She's been busy the last few weeks because she's doing two Bible studies. She has only missed the one study twice because of pain and hasn't missed the other study at all. I can see how much it's meant to her to go as she loves studying God's Word.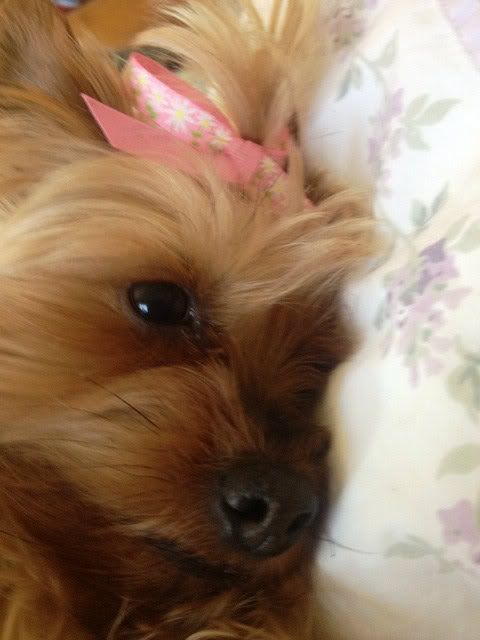 Mom loves to put bows in my hair and I'm pretty tolerant of it...for awhile. I like to scape my face along the carpet and get them out. It frustrates Mom, but I think it's rather funny. =D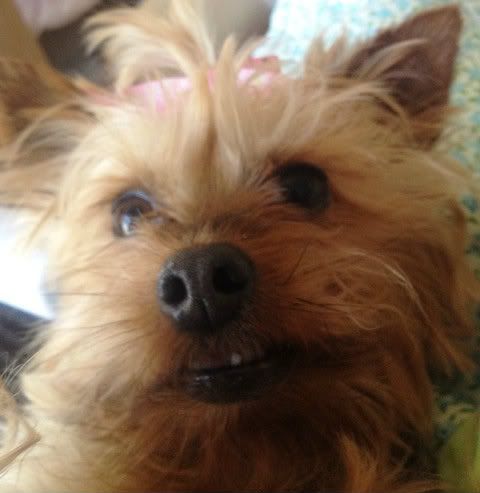 Here's my little smile with my little tooth sticking out. teehee!
Mom is doing bit better but still having days of intense pain. Please keep her in your prayers - that she would get better and feel better. Have a blessed weekend - be sure and take lots of naps!
Blessings - Holly